The Birchbark Books Reading begins its 9th season of readings Wednesday, Septemer 27 at 7:00 pm. Reading will be Todd Boss, Sharon Chmielarz,  and Marcie R. Rendon.
Curated by Michael Kiesow Moore and Ardie Medina, the Birchbark Books Reading Series features new, emerging, and established writers quarterly September through May.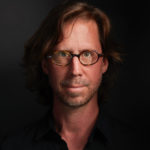 Todd Boss is a poet, public artist, and film producer in Minneapolis. His poetry collections are Tough Luck (2017, W. W. Norton & Co.), Pitch (2012) and Yellowrocket (2008). His poems have appeared in The New Yorker, American Poetry Review, Poetry, and NPR. He is the recipient of McKnight and Minnesota State Arts Board grants, the Midwest Booksellers' Choice Award, and the Emily Clark Balch Prize from Virginia Quarterly Review. His large-scale public artworks include building projections, a temporary installation in the Mississippi River, and a virtual reality train ride through Minneapolis-St. Paul. He is the founding Executive and Artistic Director of Motionpoems, a nonprofit production company that has turned more than 100 contemporary poems into short films.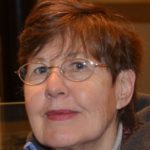 Sharon Chmielarz's latest book, her eleventh, is little eternities (Nodin Press). Kirkus Reviews named her tenth book of poetry, The Widow's House, one of 100 Best Indie Books in 2016. Her poems have appeared in magazines like The Notre Dame Review, The Iowa Review, Prairie Schooner and The Hudson Review,  She lives in Brooklyn Park but was born and raised in South Dakota.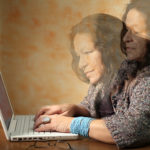 Marcie R. Rendon, author of Murder on the Red River (Cinco Puntos Press), is an enrolled member of the White Earth Anishinabe Nation. She is a mother, grandmother, writer, and sometimes performance artist. A former recipient of the Loft's Inroads Writers of Color Award for Native Americans, she studied poetry under Anishinabe author Jim Northrup. Her first children's book, Pow Wow Summer was reprinted by the Minnesota Historical Society Press in 2014.
Birchbark Books is located at 2115 West 21st Street, Minneapolis, MN 55405. (612) 374-4023
Previous readers on the series:
Carol Allis
James D. Autio
Cole Bauer
Brian Baumgart
b: william bearhart
James Bettendorf
Kris Bigalk
Jill Breckenridge
Annie Breitenbucher
Wendy Brown-Báez
Todd Boss
Lucille Broderson
Jay Thomas Badheart Bull
Colleen Casey
Sharon Chmielarz
Cristopher Gibson
James Cihlar
Paula Cisewski
Naomi Cohn
Taiyon Coleman
Donte Collins
Carol Connolly
Mark Conway
Lyle Daggett
Lightsey Darst
Delaney Deer
Norita Dittberner-Jax
Mary Moore Easter
Heid E. Erdrich
Patricia Van Ert
Venessa Fuentes
Margot Fortunato Galt
Larry Gavin
Pamela Gemin
Linda LeGarde Grover
Margaret Hasse
Sandy White Hawk
Tom Hennen
Kate Lynn Hibbard
Carolyn Holbrook
Eric Hove
Al Hunter
IBé
Ann Iverson
Diane Jarvenpa
Satish P. Jayaraj
Andrea Jenkins
Emily Johnson
Prudence Johnson
Deborah Keenan
Athena Kildegaard
Scott King
Patricia Kirkpatrick
Kathryn Kysar
Denise K. Lajimodiere
Ed Bok Lee
Sherry Quan Lee
May Lee-Yang
Ron P. Leith
James Lenfestey
Roseann Lloyd
Denise Low
Raymond Luczak
Freya Manfred
Gayla Marty
Leslie Matton-Flynn
Matt Mauch
Ken McCullough
Linda Back McKay
Eric McKendry
Ethna McKiernan
John Medeiros
Ardie Buckholtz Medina
Anna George Meek
Carter Meland
Nick Metcalf
Leslie Adrienne Miller
John Minceski
Cheryl K. Minnema
Jim Moore
Aundria Sheppard Morgan
Alison Morse
Ilze Klavina Mueller
Lewis Mundt
Nora Murphy
José Luis Naranjo
Roslyn Nelson
Jude Nutter
Elizabeth Oness
Joe Paddock
Nancy Paddock
G.E. Patterson
Kasey Payette
Bao Phi
Matt Rasmussen
William Reichard
Lynette Reini-Grandell
Marcie Rendon
Mary François Rockcastle
Sun Yung Shin
Julia Klatt Singer
Su Smallen
Thomas R. Smith
Christine Stark
Joyce Sutphen
Sharon Suzuki-Martinez
Suzanne Swanson
Denise Sweet
Dara Syrkin
Francine Marie Tolf
Katrina Vandenberg
Nancy Walden
Bob Walser
Michael Walsh
Cary Waterman
Greg Watson
Kathleen Weihe
Tammy Darrah Wenberg
Gwen Westerman
Clarence White
Stephen Wilbers
Sherrie Fernandez-Williams
Morgan Grayce Willow
Elisabeth Workman
Bryan Thao Worra
Choua Yang
Timothy Young
Maryam Marne Zafar
Nolan Zavoral