begin the work you were born to do:
wake everyone else.
from What To Pray For by Michael Kiesow Moore
New: Whimsies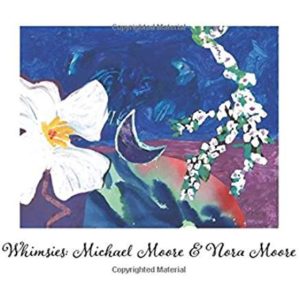 Purchase a copy from amazon.com
Whimsies is a collaboration with poetry Michael Kiesow Moore and his artist Mom, Nora Moore. This chapbook presents images of Nora's paintings accompanied by poems inspired by the art.
What to Pray For
Purchase a copy from amazon.com or Barnes & Noble.
Michael Kiesow Moore passes through veils to the other side of mortality and back again. His verse in What to Pray For presents transcendent moments, as when a gay man leaves a bowl of soup on his lover's coffin or Nijinsky performs his last dance. Moore does not avoid brutal experiences, yet always he finds moments of shining grace. Join this poet in his testimony of hope.
—Denise Low, 2007-09 Kansas Poet Laureate
See my page – Sketching in the Woods – celebrating an artistic collaboration with my mom.
View and listen to a playlist that accompanies "What to Pray For" at The Poet's Playlist

You can see photos from many of my readings and other activities from the past year by clicking on "Events."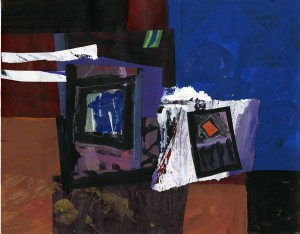 Artwork on this website – including the book cover for What to Pray For – are paintings by artist Nora Moore, Michael Kiesow Moore's mother. For more see the Nora Moore page.